Die Kleine auf meiner Karte genießt gerade ihren Strandurlaub und denkt an ihre Lieben, die zu Hause geblieben sind (und arbeiten müssen). Hoffentlich hat sie richtig Spaß!! Da ich keinen Palmenstempel habe, aber unbedingt an der aktuellen Task for Two Tuesday – Challenge mitmachen wollte, habe ich meine Silhouette angeschmissen und die was ausschnibbeln lassen. Ist ganz praktisch so ein Gerät. 🙂 Koloriert habe ich mit meinen Inktense-Stiften nach der Farbvorgabe der Color Throwdown Challenge.
Machts hübsch und bis bald.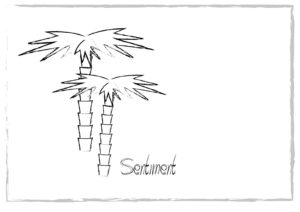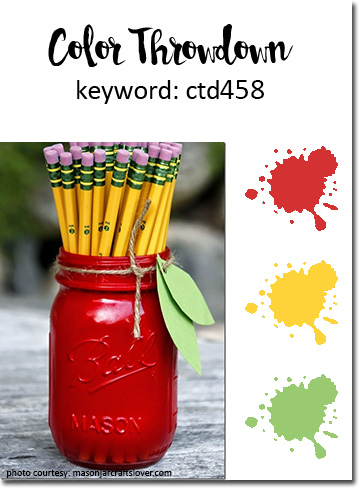 The little one on my card just enjoys her beach holiday and thinks of her loved ones who stayed at home (and have to work). Hopefully she has fun!! Since I did not have a palm tree stamp, but wanted to participate in the current Task for Two Tuesday Challenge of course, I started my silhouette up and let her cut the image. Such a machine is quite handy. 🙂 I colored the little girl with my Inktense-pencils suitable to the colors of the actual Color Throwdown Challenge.
Make it pretty and see you soon.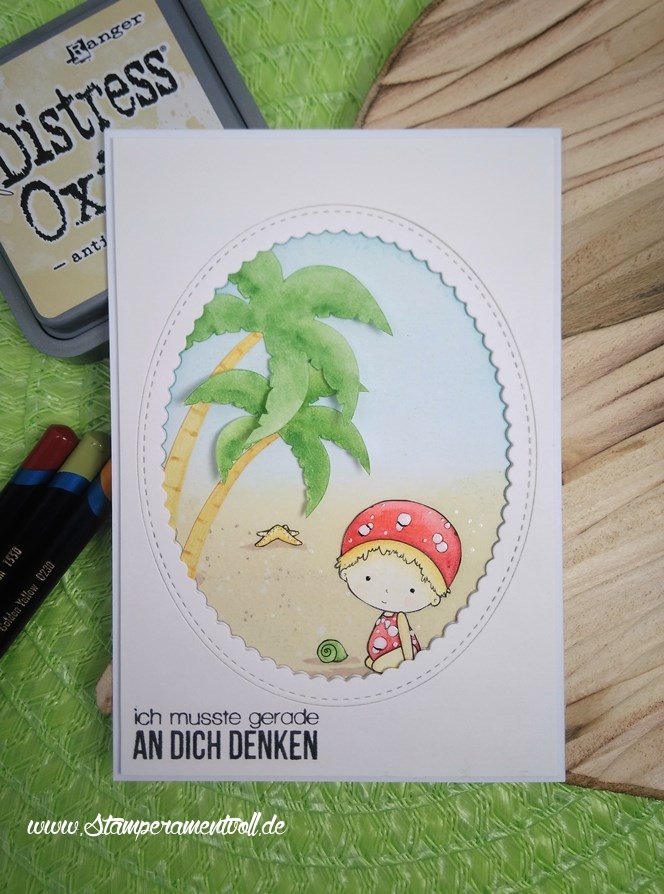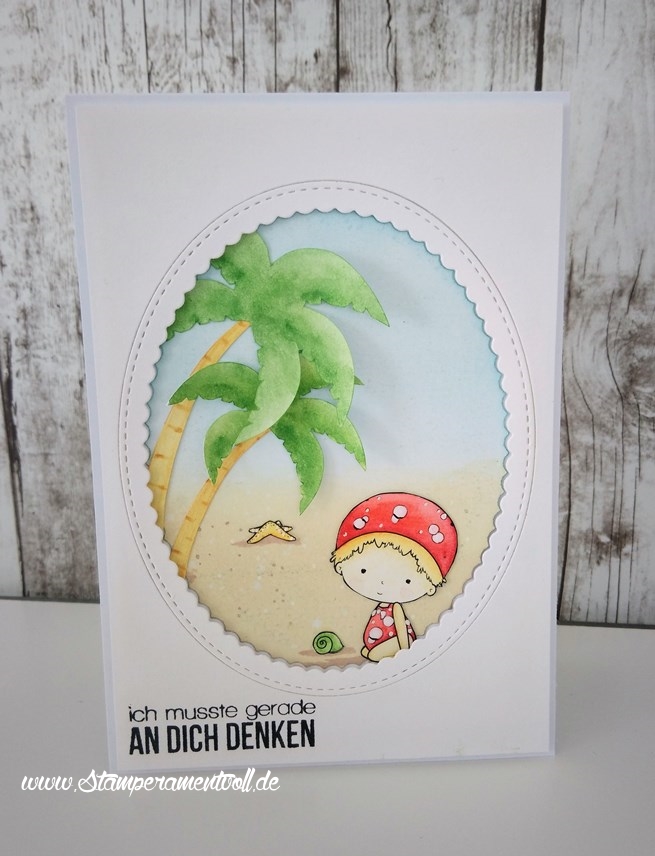 verlinkt auf:
Color Throwdown – CTD458
Task for Two Tuesday – Sommer