Ja, und wieder ist eine Woche vergangen.. Es stimmt, ist der Montag vorbei, ist die Woche vorbei – man kann gar nicht so schnell gucken und schon ist wieder Freitag.
Gestern konnte ich dann wenigstens noch eine Geburtstagskarte basteln und habe mich natürlich an ein paar Challenges orientiert. Ballons gehen doch immer, oder?
Yes, another week went by.. It is correct, when Monday is over, the week is over – you cannot look as fast as it is Friday again. (German phrase – I am not sure, if translated correctly 😀 )
At least I was able to create a birthday card, yesterday and of course I was inspired by some challenges. Balloons always work, don't they?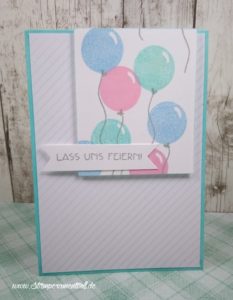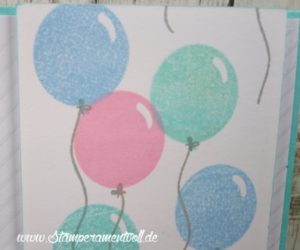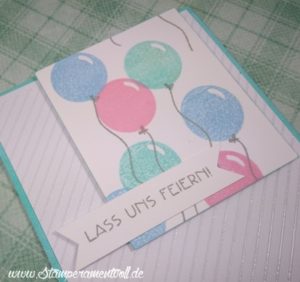 Challenges
Less is More – # 313 Balloons
MFT Color Throwdon – #427
IN{K}SPIRE_me – # 285 Sketch