Am tollsten Tag der Welt (dem eigenen Geburtstag) sind doch liebevoll geschriebene Worte das Schönste, oder? Ich meine neben den ganzen Geschenken, der Aufmerksamkeit und dem vielen Kuchen natürlich. 😀 Die Farben kommen von der Color Throwdown Challenge und haben's mir echt angetan. Ist "Koralle" nicht eine superschöne Farbe? Den Sketch habe ich mal wieder von Freshly Made Sketches, allerdings zur Seite gedreht.
Hier also eine Geburtstagspost-Karte für alle, die heute Geburtstag haben. Feiert schön!!!
On the greatest day of the world (the own birthday) are lovingly written words the most beautiful, right? I mean besides the whole gifts, the attention and the many cakes of course. : D The colors come from the Color Throwdown Challenge and in my opinion just wonderful. Is "coral" not an awesome color? The sketch I once again from Freshly Made Sketches, however, turned to the side. So here is a birthday mail card for all those who have their birthday today. Celebrate!!!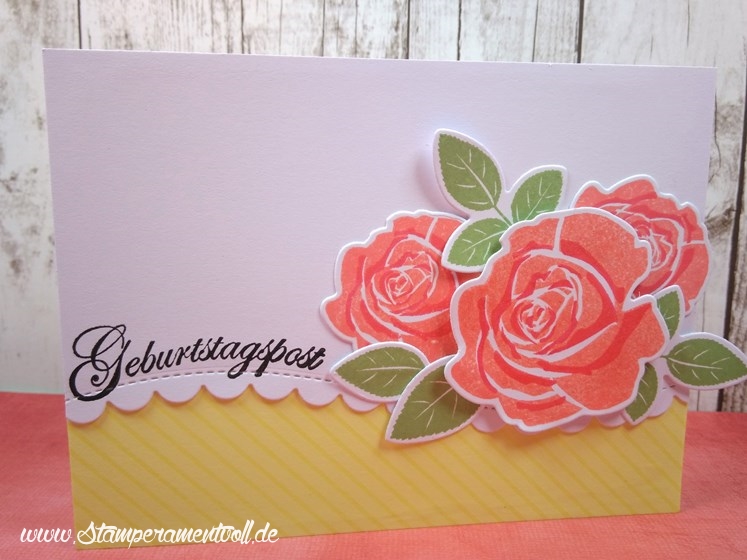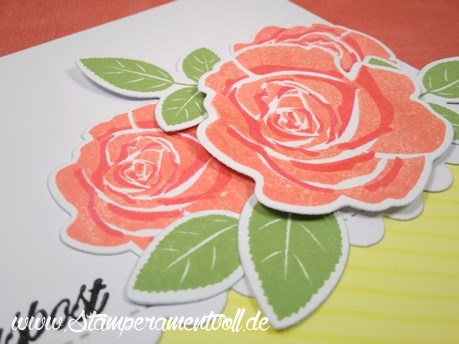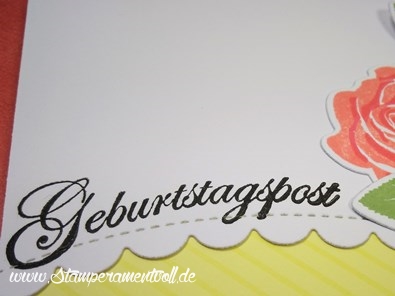 Challenges
Freshly Made Sketches – FMS283
Color Throwdown – CTD438